ResidentArtist.weebly.com
animals ... travel ... making art
Hello, my name is Ange
I'm a graphic designer and artist and I enjoy animals, travel and making art.
I love New Zealand and I am proud to be a NZ citizen, but I was born in England, emigrated here in 2003 and like most expats, often feel a little displaced, that probably explains why I like to travel.

In the UK I was a landscape designer for local government, but when I got to NZ, I had the opportunity to return to study. For almost ten years now, I've worked as a graphic designer, making art in my spare time.

I lived in Rotorua in the Bay of Plenty for several years and was a resident artist at the Rotorua Arts Village, then moved to Mount Maunganui with my daughter and was a resident artist at The Incubator in Tauranga, a charitable organisation that promotes art and culture in the Bay of Plenty. This helped to strengthen my resolve to become more involved in the arts and I had my first solo show of paintings in 2015.

In 2016 my 23 year marriage came to an end. At an extremely low point emotionally and at a crossroads I searched the internet for something meaningful to throw myself into. I knew that travel animals and art were my core interests and at first I thought that retraining as a dog groomer in the UK was my new calling, it involved animals and travel, but then I found trustedhousitters.com, a global voluntary housesitting company. This had quite an impact. I joined up instantly and within days I'd booked and confirmed four housesits - three in New Zealand and a fourth in Perth, Australia. Travel and animals! I was hooked!

​By December 2016, less than six months later, I'd sold my house, handed in my notice as a graphic designer and booked my flights. My immediate plan was to get to the UK and I had managed to secure a six week sit with five cats on the South Coast. I was eager to see my family in the UK and to celebrate dad's 85th birthday, which I did in March 2017. But before that I spent a month in western Australia looking after an amazing array of fish, birds, reptiles and mammals!

Almost 2 years later having completed over twenty five (mostly) fantastic housesits I'm back in New Zealand at a new crossroads.

I made this website at the beginning of my travels so that my friends and family could read about each sit in my

journal.

It has also become a growing portfolio because at the end of each housesit I always leave a drawing of one of the animals I've looked after and put them on the

drawing

page. This was how I managed to include my third core interest.

I decided at the end of last year that I wanted to write a book about the animals and my experiences. I began drawing some pencil

illustrations

while I was was still housesitting and I am now very excited to be turning them into full colour digital illustrations for publication. I hope that this book will inspire other people to search for something that will bring them as much fulfilment as my adventures brought me.

I am currently in the far north of New Zealand with well known New Zealand artist Lester Hall.

I am grateful to Lester for investing in me so generously. He has provided the space, time, and equipment to grow my digital drawing skills and is encouraging and supporting my efforts to write and illustrate this book.

I am also incredibly grateful to Maisie, my daughter, without her strength and support I would not have been able to go on the journey and meet the animals.

....and finally, a huge thank you to the rest of my family. But also my friends, some of which I have made along the way, others I've known since childhood. You have all been a crucial part in this journey and will all play a part in the book. ​
Powered by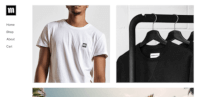 Create your own unique website with customizable templates.